School & Vacation Care Group Tours
Take your class on a tour of the Most Beautiful Stadium in the World.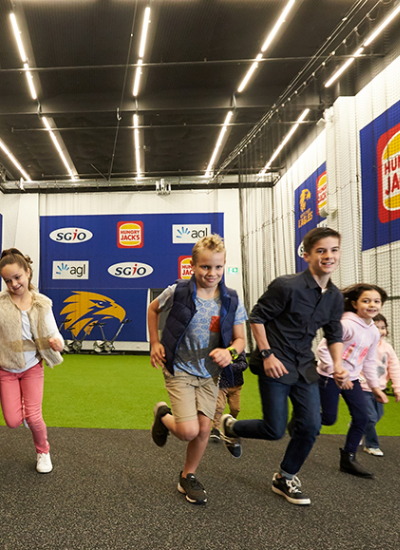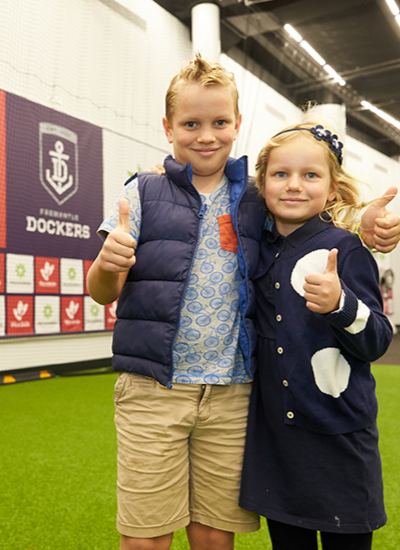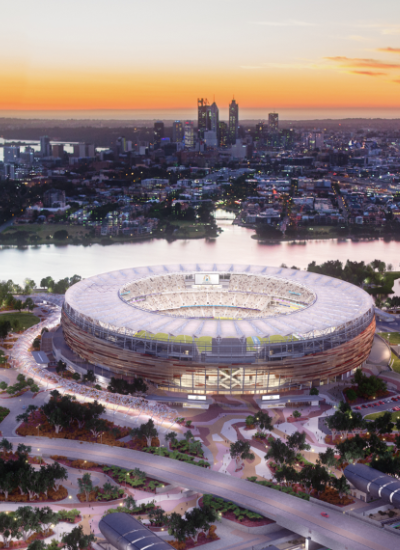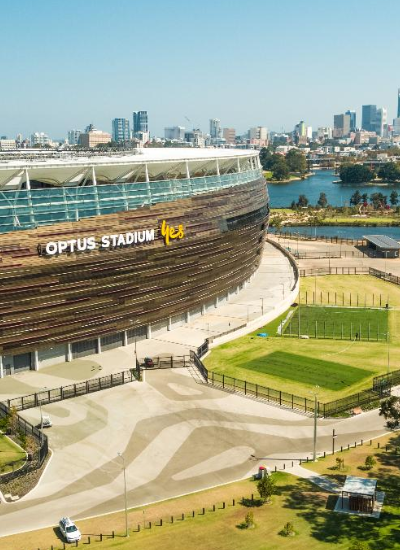 Bring your School/OSHC/University/TAFE for a private, exclusive behind the scenes tour of this stunning new state-of-the-art Stadium.
Students will have the opportunity to explore the state-of-the-art facilities in The Locker Room and the amazing views from Level 5.
You'll be treated to breathtaking views of the playing surface, the Swan River and Perth city from the Stadium's highest vantage point and also experience the inner sanctum. Along the way you will discover sports memorabilia detailing WA's rich sporting history, and don't forget your camera because there will be plenty of photo opportunities around the Stadium.
Tours are led by our knowledgeable and friendly Tour Leaders and information is tailored to the age group of your students.
School groups must be accompanied on the Tour by a teacher.
The usual duties of an Optus Stadium Tour Leader do not constitute child-related work; therefore, Optus Stadium staff do not require a Working with Children Check. Optus Stadium Tour Leaders will at no stage be escorting students through the Stadium unaccompanied.
Tour Duration
60-minutes
Cancellations or Changes
Cancellations and/or changes to the School Tour participant numbers must be provided in writing to tours@theozone.com.au at least three (3) days prior to the scheduled School Tour. Changes to a School Tour booking are subject to availability.
school size
Groups will be split into 25 people per Tour Leader.
bus drop off and parking
Drop off area is in Marlee Loop, off Victoria Park Drive.
Designated bus parking is available along Roger Mackay Drive and Camfield Drive.
Please refer to the attached map.
What to wear
Please wear enclosed flat shoes.
We recommend comfortable clothes and a warmer layer during Autumn and Winter.
Mobility Access
The tour covers a reasonable distance on foot, however the tour pathway caters fully for individuals with mobility restrictions with elevators available. The approximate duration of a standard tour is 60 minutes, which can be modified to suit your group's needs.
Meeting point
Please meet at Gate D, 10 minutes prior to your tour time.
Please meet at The OZONE, located below the City View Café.
Legal Requirements
Before completing the tour you'll need to read our Terms & Conditions.
Still have questions? Please visit the FAQ's for more information.
Tickets & Pricing